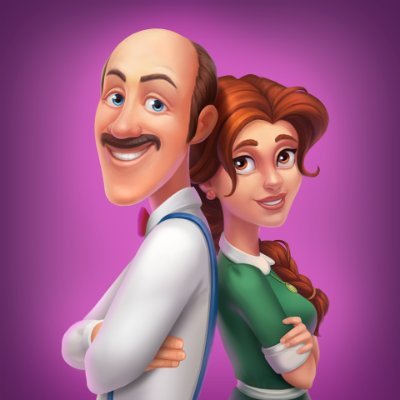 15. What game have you spent
the most
hours playing?
I would like to say that it was something rather stunning like Skyrim or more edgy like Fallout 4, or as retro as Minecraft - alas, it is none of these as I am not a hardcore gamer (unlike P2 who is taking weeks to download Cyberpunk and is cooing over it like a newborn child)Oh dear... 'fess up time, it's Homescapes, which I play on my Kindle Fire, which I have played for nearly 2 years now. It has the traditional match three of Candy Crush, but you can rebuild Austin's childhood home when you successfully win enough levels. I have been playing a virtual 'house' by winning furniture and flower arrangement by successfully passing levels and earning virtual coins. I didn't have success with my newly installed Sims character, who ran off to jog in the park before I could give her breakfast, lost her and then she died. I have as much success with Sim characters as I do with precocious house plants (orchids, maidenhair ferns
ß
and the latter lives better in crevasses on our clifftops down the road than in a plant pot on my sill ;-/ ).

I swear to God that Austin better propose to Catherine after the hours I have spent making his crib a bit more shipshape.