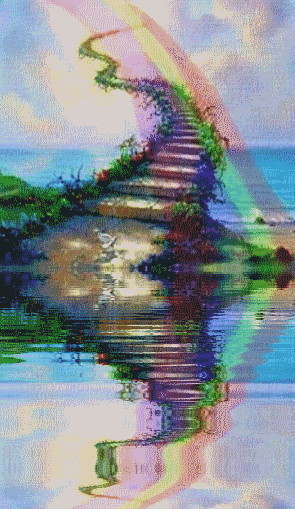 It is a week since
Dill had to be put down
and I think the family has moved away from the raw grief stage (where you are crying several times a day) to the stoic, accepting and adjusting stage (where you have stopped crying, but tears are brought on by the discovery of your pet's favourite toy - or in our case, Dill's brush). I have been pondering on the nature of a human's bond with their animals and, although it is different than the connection one would share with a fellow human, it is a profound experience that is underlined when the pet dies. It is an uncomplicated, unconditional love from both human and their furry companion that teaches us about the unselfishness of that love. Our cats still cuddled and loved us even if they weren't hungry/cold/did I mention hungry? We invest time in pets that sometimes are not remotely lovable. For instance, we had a feral cat once - she was a spitty, spitey, most difficult bundle of fur I have ever had the
mis
fortune to meet, but once we had settled on terms of engagement, she accepted the occasional stroke and lived to be an exceptionally crabby age of fifteen. Still have a soft spot for her; her soft spot for me was ususally a claw in the back of an ankle - but that's for another day.
(
Dill - From Sweet Kitty to Super Cat
Collapse
)
I have come to the conclusion that animals teach us about a love that cannot be expressed in the same way that we have with each other as humans and I think that our close interaction with them somehow reminds us how to be better people, for they enrich our lives on a level that no other human can surpass.
I am not sure re my thoughts on the
Rainbow Bridge
theory that some people abide by. I kinda found it a bit schmalzy, a bit cloying, but obviously in recent times I have had to review my feelings about this. For if there is a Rainbow Bridge, when my time has come, I want to find it and discover Dill waiting for me