Existential Outfitters By Gemma Correll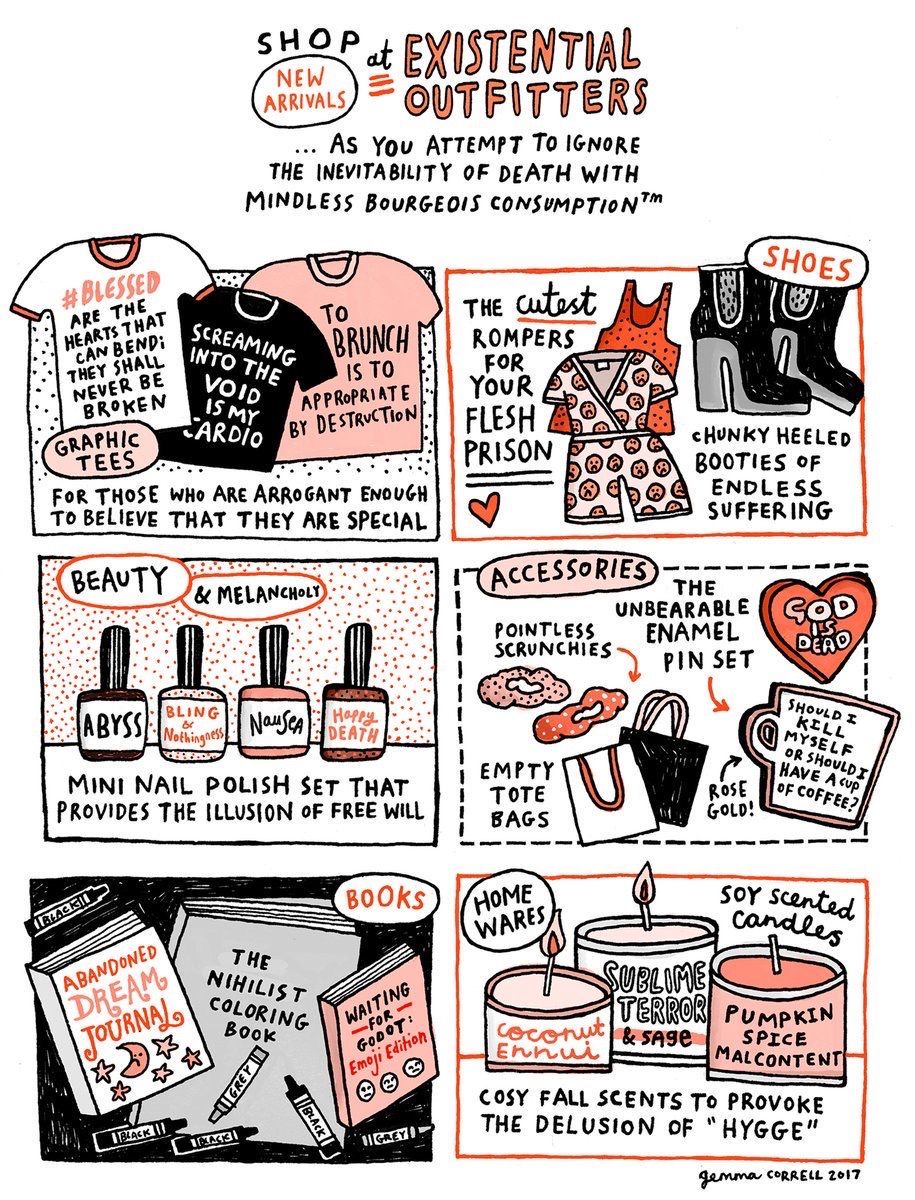 Essences of 'Hygge' LMAO - I will take the Coconut Ennui, thanks!
Gemma Correll's Website
HERE
2. What's the one thing you would like to change about yourself? Strangely enough, nothing physical - even though there would've…

Happy Birthday, Spikey - and many more of 'em! spikesgirl58

Struggled with migraine for a lot of the day. OK for now, but feeling paper-bag drained.