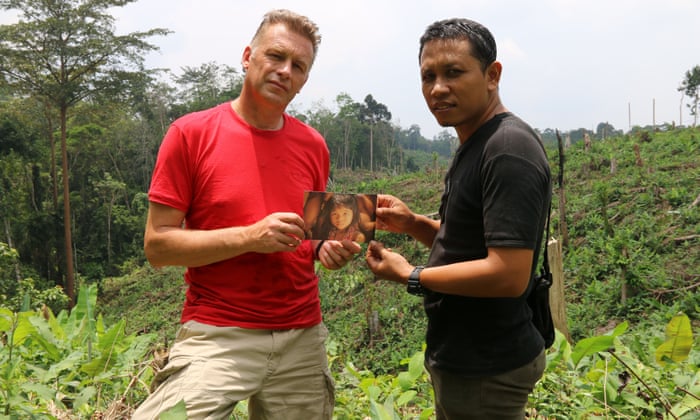 Twenty years ago, while filming in Sumatra, Chris Packham took a photograph of a young girl. She was a member of a tribe of hunter-gatherers called the Orang Rimba, who lived harmoniously with their jungle environment. For Chris it was an immensely significant encounter.
Now, he's going back to see if he can find her again. Not driven by sentimentality or nostalgia, though there might be a bit of that, but because he sees the girl as a sort of barometer, a way of measuring the condition of the planet. Indonesia – Sumatra particularly – has seen some of the world's most devastating deforestation, millions of hectares of rainforest destroyed to make way for productive crops, mainly oil palm. "If she's still out there, living harmoniously in that environment, then there's hope for us all," he says. "But if we've robbed her of her habitat, then we really have got something to fear."
Full Guardian article HERE

*~*~*~*~*~*~*~*~*~*~*~*~*~*

I watched the documentary last night - very interesting, well worth the effort.