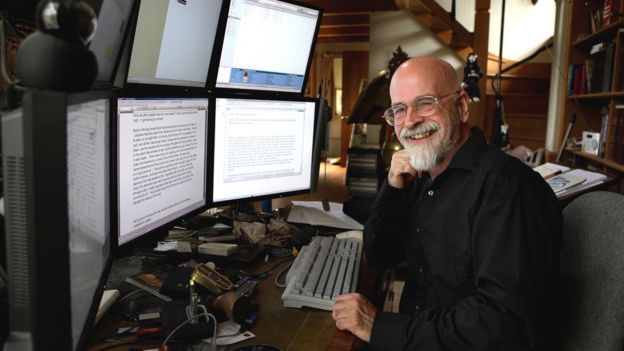 "Left a bit… Right a bit...". Four men are struggling to squeeze a solid oak desk through the doors of Salisbury Museum.
It's not a particularly attractive desk. It's heavy, it's rather battered and the leather top is stained with coffee rings.
But this is where the magic happened. This was Sir Terry Pratchett's desk.
Two years after the Discworld author's death, this exhibition gives his fans the first opportunity to see his belongings up close and understand his creative mind.
"This is where he sat. This is where he wrote all those books. I can't believe it," explains his best friend and literary assistant, Rob Wilkins.

Full BBC article HERE

*~*~*~*~*~*~*
Oh I so want to go to this!!!!