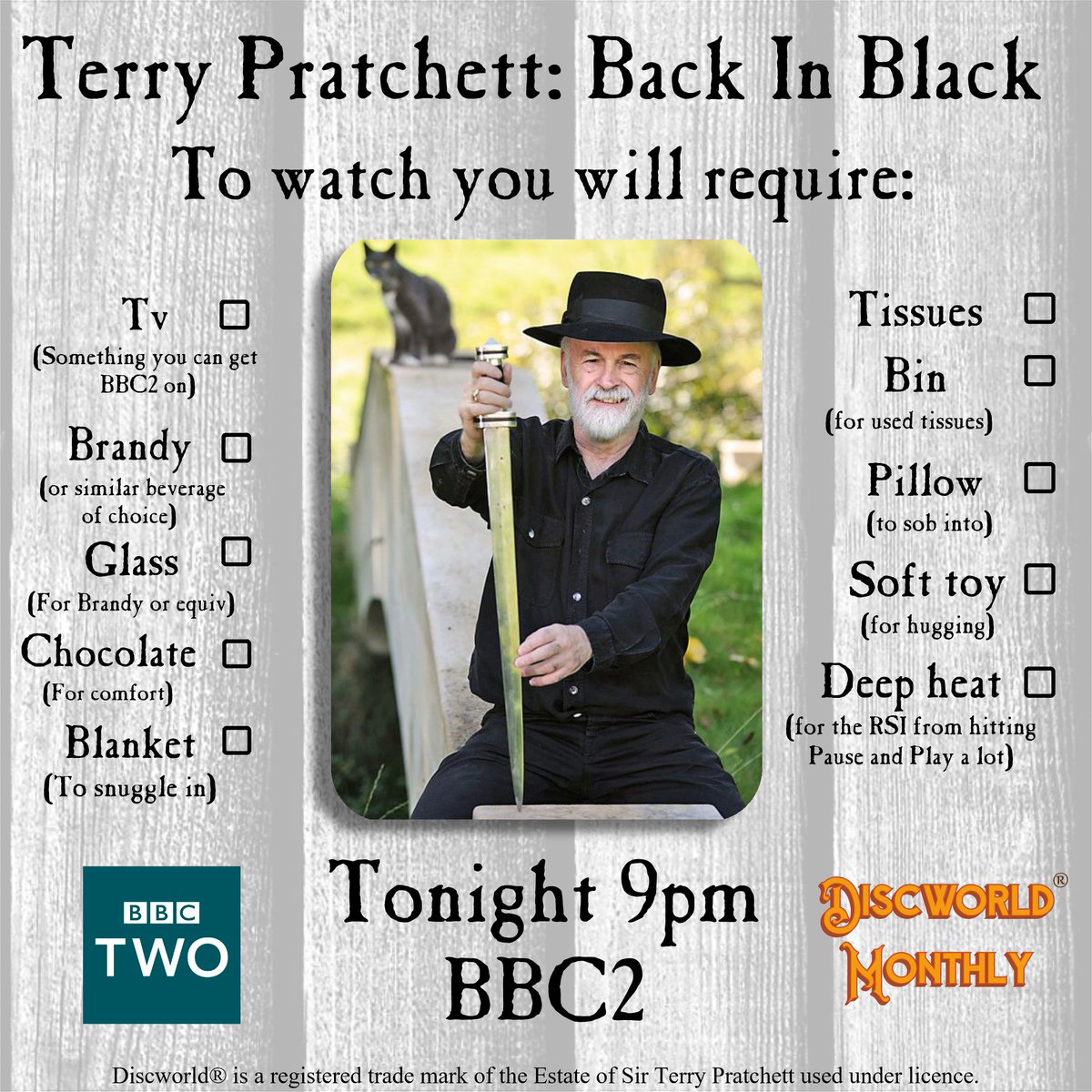 I couldn't help it - tears were shed and that is something I very rarely do,over someone I had never met on the box. I thought I managed particularly well, until Neil Gaiman broke down, as so did I - even more so seeing TP's daughter, Rhianna being stoically brave. I had no such composure - like many die-hard fans across the land (I suspect), I cried big, blubbery baby tears. Probably more so than when I heard he had passed away nearly two years ago. Since then, I have acquired an Audible account, enabling me to download many of his books, so I can listen to them on my Kindle before I go to sleep. It has enhanced my understanding of his work and because of this, I think feel the loss even more keenly.

I first read TP's work as a young adult. He made me laugh and continued to do so, even during dark times when there wasn't a lot to laugh about. His Discworld is one that was 'very much like our own' (Hogfather). Yet, somehow it felt safer, It was a place to escape and I think some young adults and kids need that safe place.

Gone far too soon. Gods bless you, Terry Pratchett.